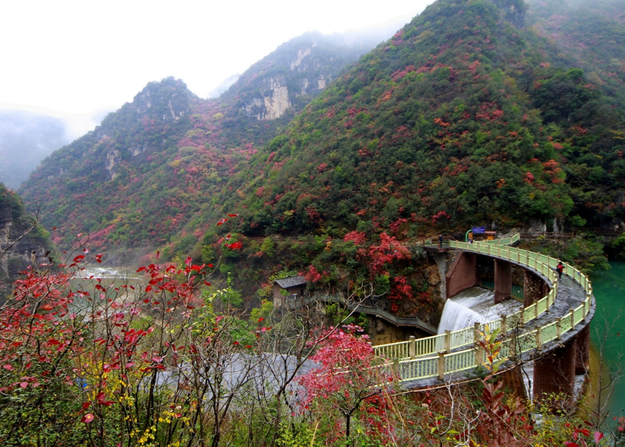 About us    Wulong River tourist zone is located on Fuzhou-Yinchuan Expressway Yunxi export 18 kilometers, is the country's most new 4A level traveling scenic spot, is approved by the state-level scenic areas, national natural forest protection area.   Scenic rivers Wulong River, full-length 58 kilometers, originated in the south of Qinling Mountains Lake ridge. The whole river,   all the year round fast-flowing, clear water, water stability, is the famous " July 7th" an important tributary of the Milky way upstream. Wulong River due to birth in Taoist legend" Wulong holding holy" Wulong named.  It is because of Wulong and auspicious, as immortal fame, because the hominoid and sacred, because the scenery and simple and elegant. The valley is deep, river water is clear.
Contect Us Tourist Information: 0719-6239988 0719-6419986
Complain: 0719-6239988 0719-6419986

Bus:City Road car: Three weir passenger station to Yunxi town to turn green car is nonstop.